foliumnondefluet
Every day I go to work, I drive past a giant full-color statue of a naked one-eyed bearded man. I would take a picture but it's on the highway... but I found one online (curious how long it will take photobucket to remove it):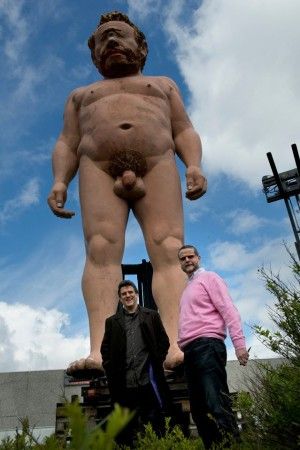 It's a work by an Italian artist, exhibited on the terrains of a forklift company right next to the E17 highway (forklifts, of all things). The owner loves art and quirky humor, apparently.
It's been there for years. Originally it wore briefs, but those were stolen. Some vandal set it on fire in 2012, but it's been brought back.
Whenever I stop to think about it, I have to say it's really awesome. The owner of that business must have some giant balls ^_^;